ONLINE COURSE FOR THOSE WHO WANT TO MASTER EMBROIDERY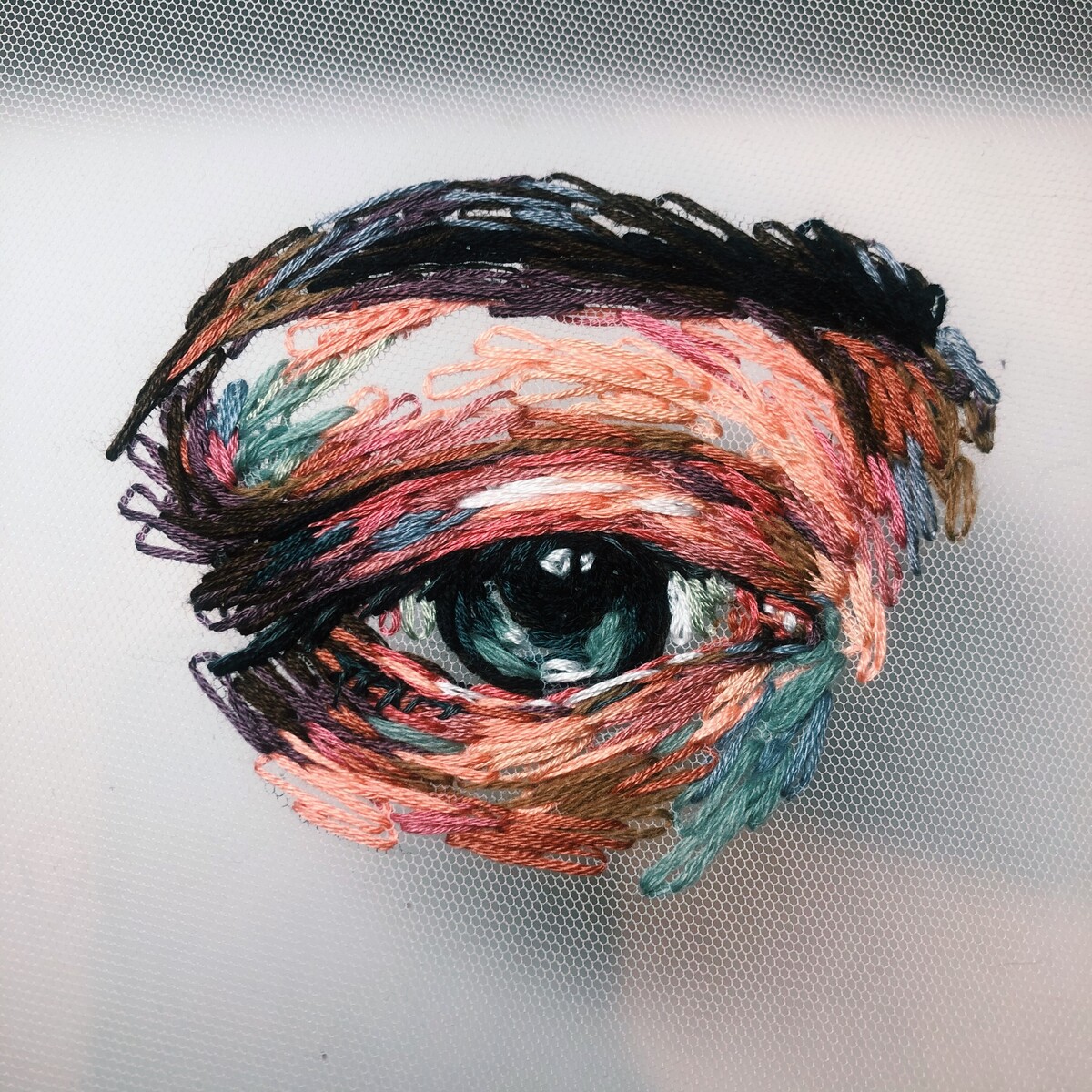 9 VIDEO LESSONS
NOTES AND ILLUSTRATION

This course will be interesting for anyone who would like to learn how to create unique gorgeous patterns using modern stitches of embroidery on tulle, to develop creative abilities and to enjoy the process along the way.
Downloadable class resources, including a printable shopping list, guides to color and stitches.
9 Streaming HD video lessons with anytime, anywhere access with a close-up instructions
Convenient online training
Summaries for each stage of embroidery
You can use artistic embroidery in different studies
How to bind an embroidery hoop. Mounting the fabric, materials.
Discover why hand embroidery is a terrific budget-friendly craft for all ages as Kat helps you assemble the best beginner-friendly supplies, including fabric, floss, needles and hoops.
How to thread your needle? Fixing the thread at the beginning of the embroidery and at the end.
How to devide your floss?How to use a needle threader?
How to transfer the pattern to the fabric?
Get to know the most convenient ways to transfer a pattern to a fabric.
Outlining shapes. Get Started Stitching.
How to devide your floss?How to use a needle threader? You'll start stitching with the running stitch, the most basic, yet versatile stitch in embroidery.
Curvy looped stitches are so much fun to make! See how to add them to your sampler, one by one.
Why artistic embroidery differs from any other embroidery.
How to achieve the effect of "volume embroidery" without overloading the fabric.
Wooden embroidery hoop 18-20 cm
Eurotulle 30×30 cm
Disappearing Felt Marker
Tapestry needles № 28
Needle threader
Scissors
DMC Thread
The training was developed for those who are not afraid of trying something brand-new!
MORE PHOTOS / VIDEOS ON THE INSTAGRAM ACCOUNT @KATH_RINRIN

---
Frequently Asked Questions
Is the course suitable for beginners?

Is the course complicated?
What I will get at the end of the course?
Are the materials expensive, and where can I buy them?

If you still have any questions, please write to us by e-mail:
study@katemarchenko.com

Share it with your friends!
If this course seems useful, tell your friends about it